Dashboard & Visualisations
Primary Health Organisations (PHO) are the main vehicle by which general practices are publicly funded in New Zealand. Funding is based on patients that opt to enroll with their general practice. The amount of funding a PHO receives depends on the number and characteristics of the enrolled population. We have added some visualizations to the standard PHO enrolment information released each quarter (below). Interact directly with the chart by clicking elements to drill down into them.
Display the dashboard full screen by clicking the diagonal arrow at the bottom right of the dashboard.
---
CLICK ON THE ELEMENTS IN THE WIDGET BELOW TO FILTER DATA
The Biggest
Procare Networks Limited (ProCare) is by far largest PHO in the country, with 805,000 patients under their care. This is almost twice as many as the next largest network Pegasus Health Limited.
If you combine some PHO that are operate number the same umbrella, such as Midlands Health Network, ProCare it is still a lot larger.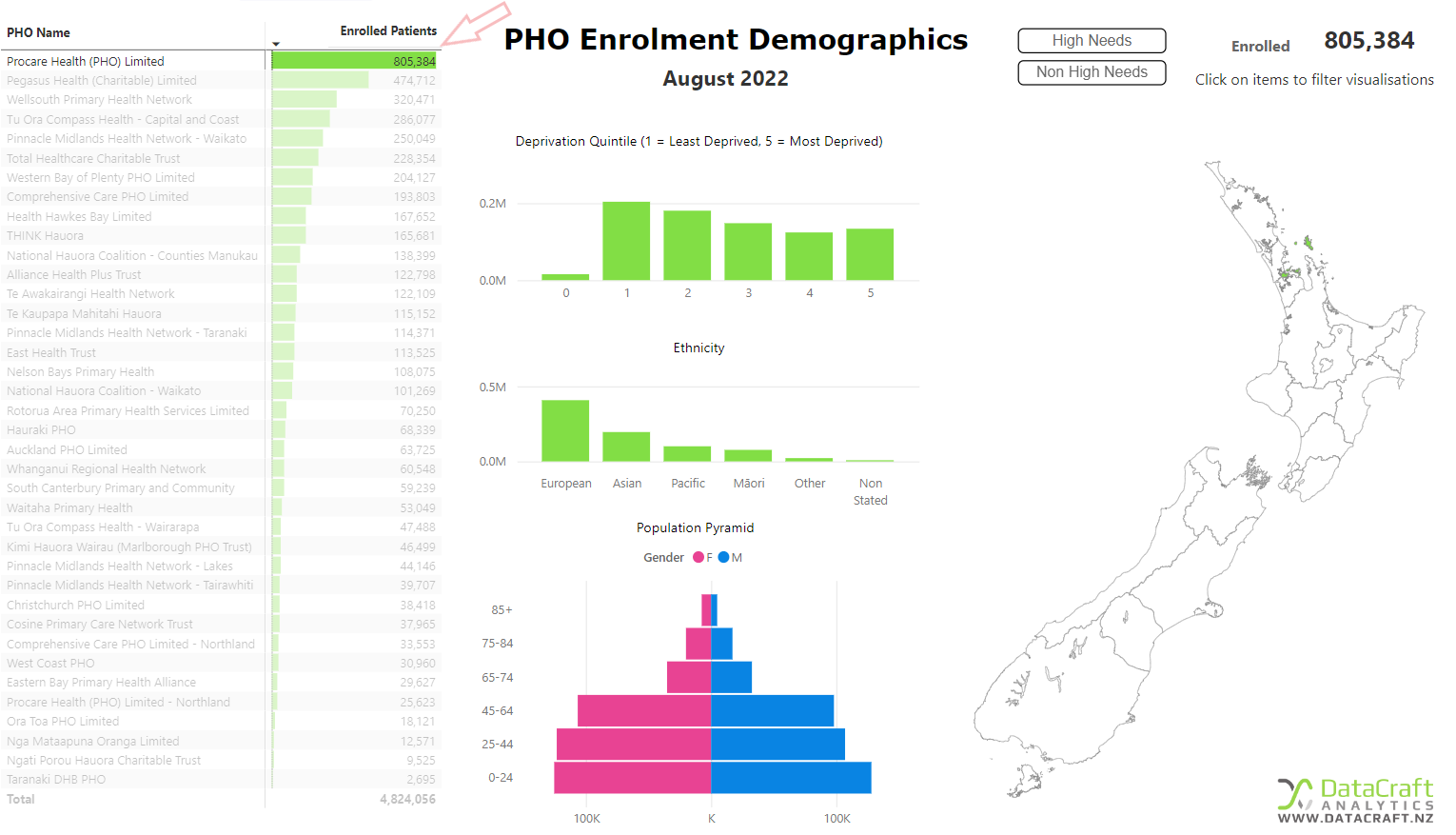 Deprivation Quintile 5
Socio-economic deprivation is an area measure. A person is assigned a deprivation score based on where they live; not on their specific characteristics. Scores are calculated for each census meshblock (the smallest census area units) from census data using markers including access to the Internet, access to a private motor vehicle, education level.
Again ProCare eclipse all other PHOs for patients in deprivation quintile 5, but, Total Health Care come second with just over 90K patients as the most deprived, a staggering 63% of their enrolled population.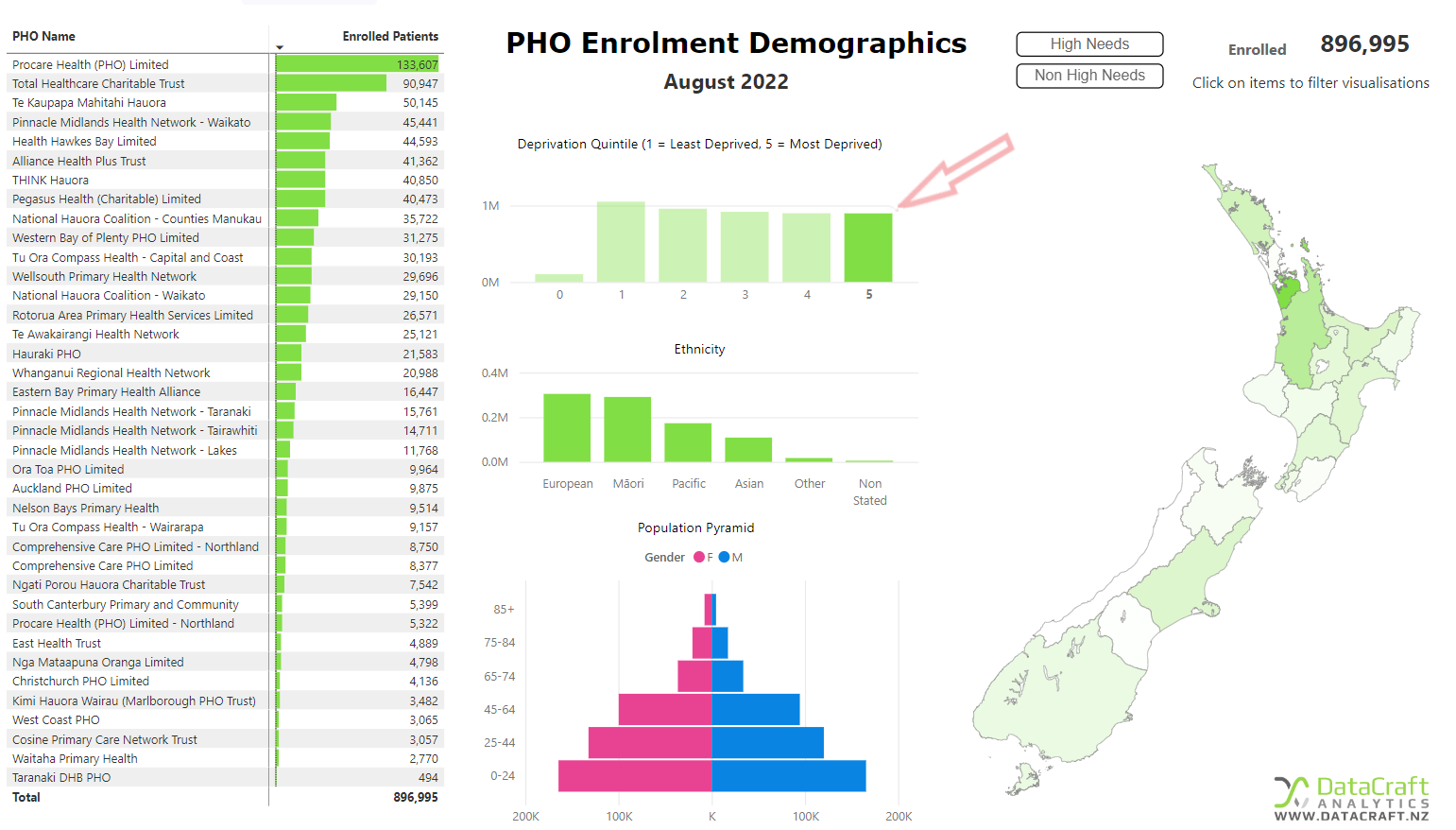 Pacific
If we drill down further, we can see that Total Health Care have a huge population of people that identify as Pacific (53%). This is over 7 times the national rate of (7.3%).
If we look at the distribution of the Pacific Population across PHOs, again ProCare comes in first by share numbers (100K), making up a third of the national population of people that identify as Pacific. Total Healthcare come in second largest with 73K, people and Alliance Health Plus take the third spot with 33K.
Age
The most stand-out feature of the age distribution by PHO appears to be Chistchurch PHO. Although only small with a total of 39K patients, they have a staggering 30% of their population between the ages of 20 and 29 (compared with a national figure of 13% ).
About 14% of the population are under 10 years old across the country. Maori, Asian and Pacific are all over-represented in this age group compared with their overall population proportions.
---